Integration with distributors
It transfers orders from the manufacturer's Emigo system directly to the distributors' warehouse systems. Fully automatic. Provides information about stock levels. It enables the selection of the optimal supplier and the reservation of goods. It confirms the implementation of each order item.
Integrate with distributors
Thanks to the integration, an order sent by a representative can be processed by suppliers
after just 3 seconds.
Benefits for the producer

Fast transfer of orders to the distributor

Eliminating errors when entering an order into ERP

Information on the level of order fulfillment

Information on inventory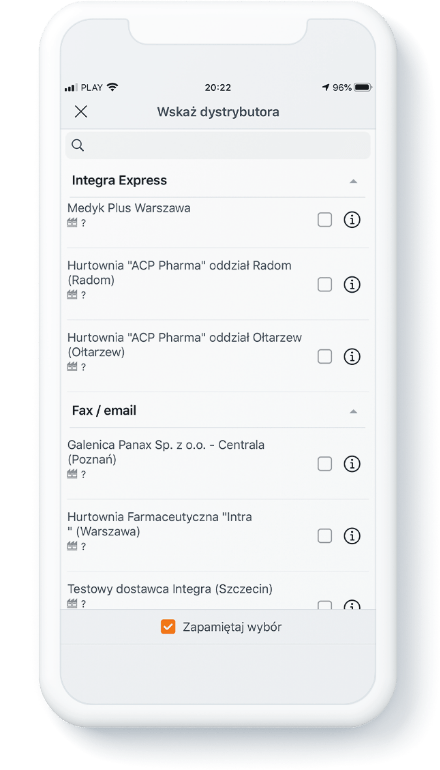 Benefits for the distributor

Eliminate rewriting orders – reducing errors

Acceleration of the order processing process

No phone calls from Representatives asking about the order status

No need to change the system or work on multiple systems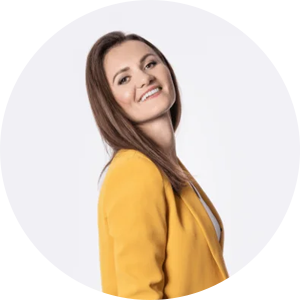 systems integration manager
"When collecting an order during a customer visit, the representatives have an insight into the warehouse stocks. Thanks to this, they can choose a supplier that guarantees full order fulfillment, which is transferred to their system within seconds. "
Insight into the current inventory of distributors
The representatives, seeing the statuses for each order item, can direct their orders to the appropriate wholesalers.
You optimize production – you will not allow for shortages, you will utilize "surpluses", you will prevent returns.
It is enough to select the company that should fulfill the order, and the distributor will determine himself from which warehouse the products will be shipped.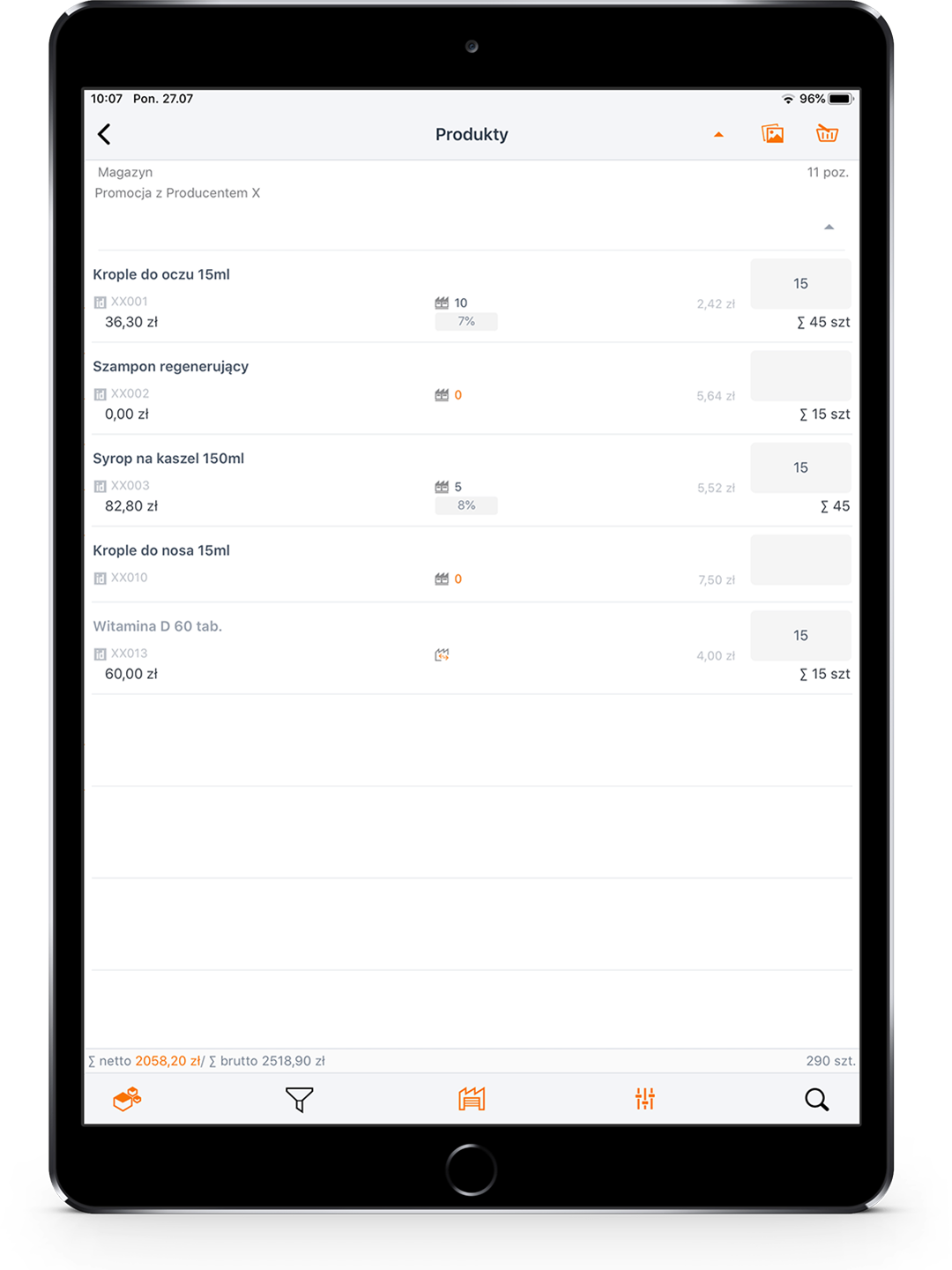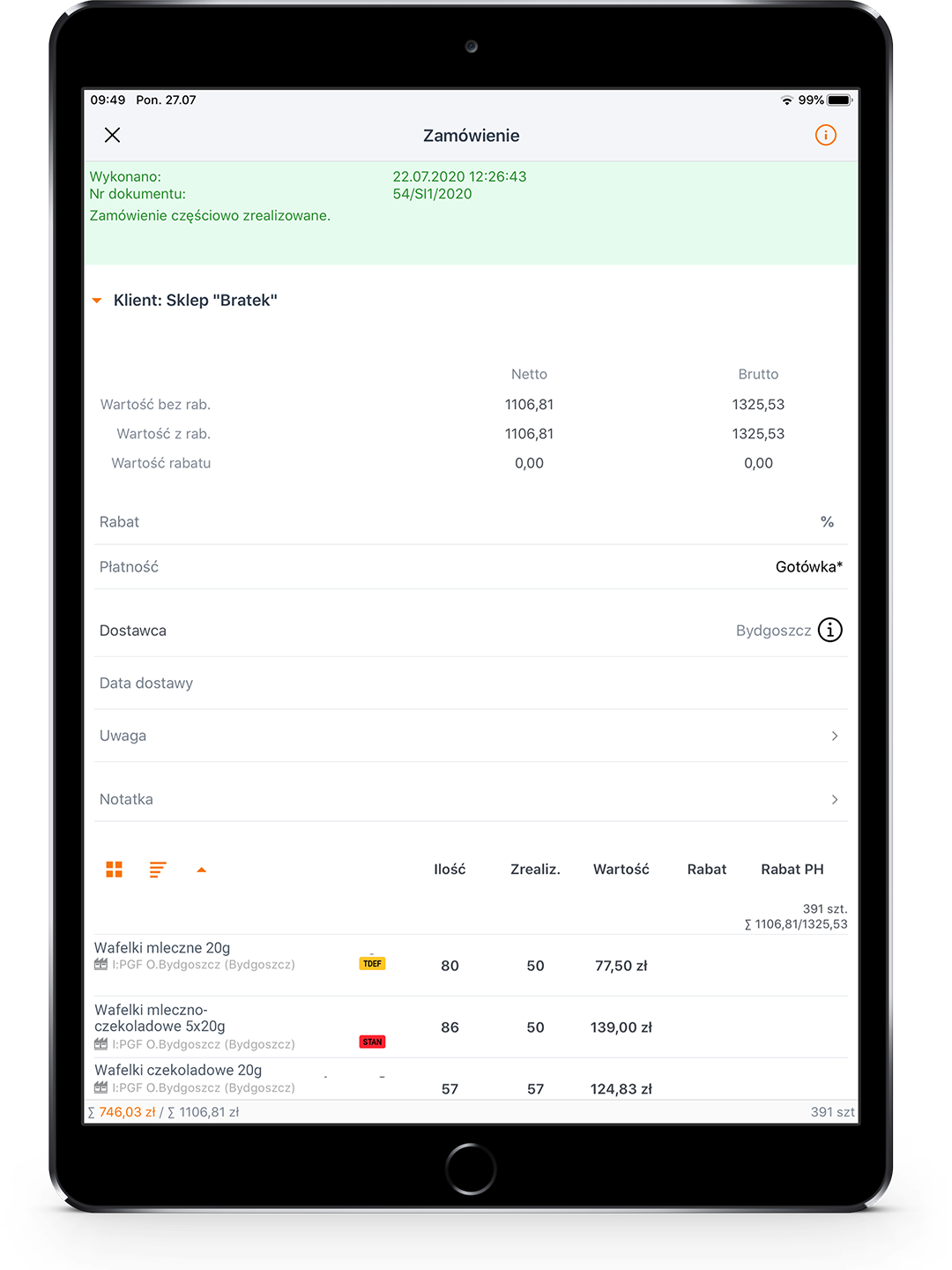 Current information on the level of execution of each order item
Detailed reasons for not fulfilling the order will allow you to find out the real reasons for the lost sale.
The statuses are updated on an ongoing basis, immediately after the order status changes in the warehouse and sales system.
Automatic transfer of orders to the Distributor's system
It minimizes errors and reduces the number of correction invoices.
It translates into a rapid increase in the level of order fulfillment.
Significantly reduces the delivery time of ordered products.
Accelerates and optimizes the picking process in the warehouse.
Significantly lowers order processing costs.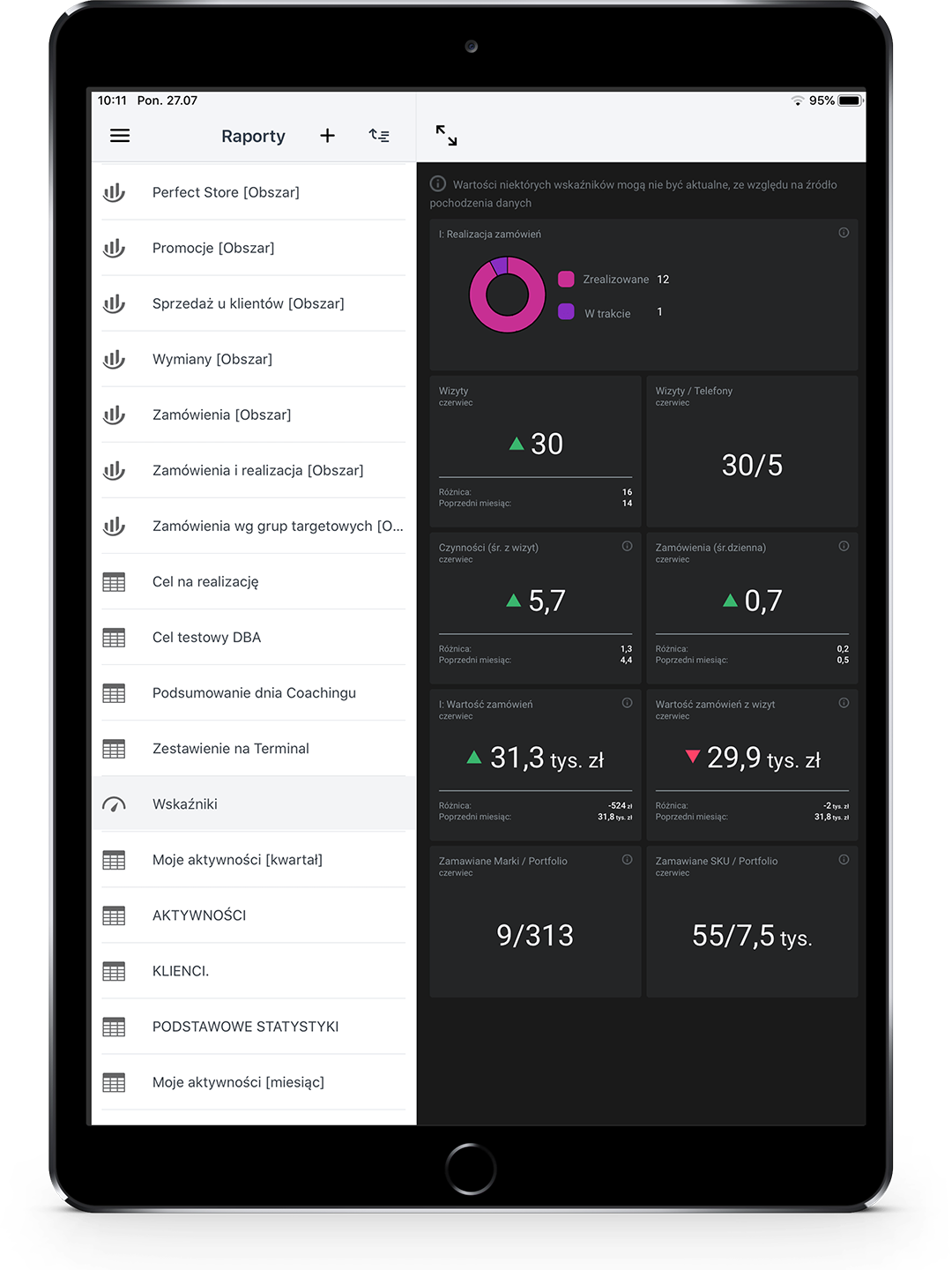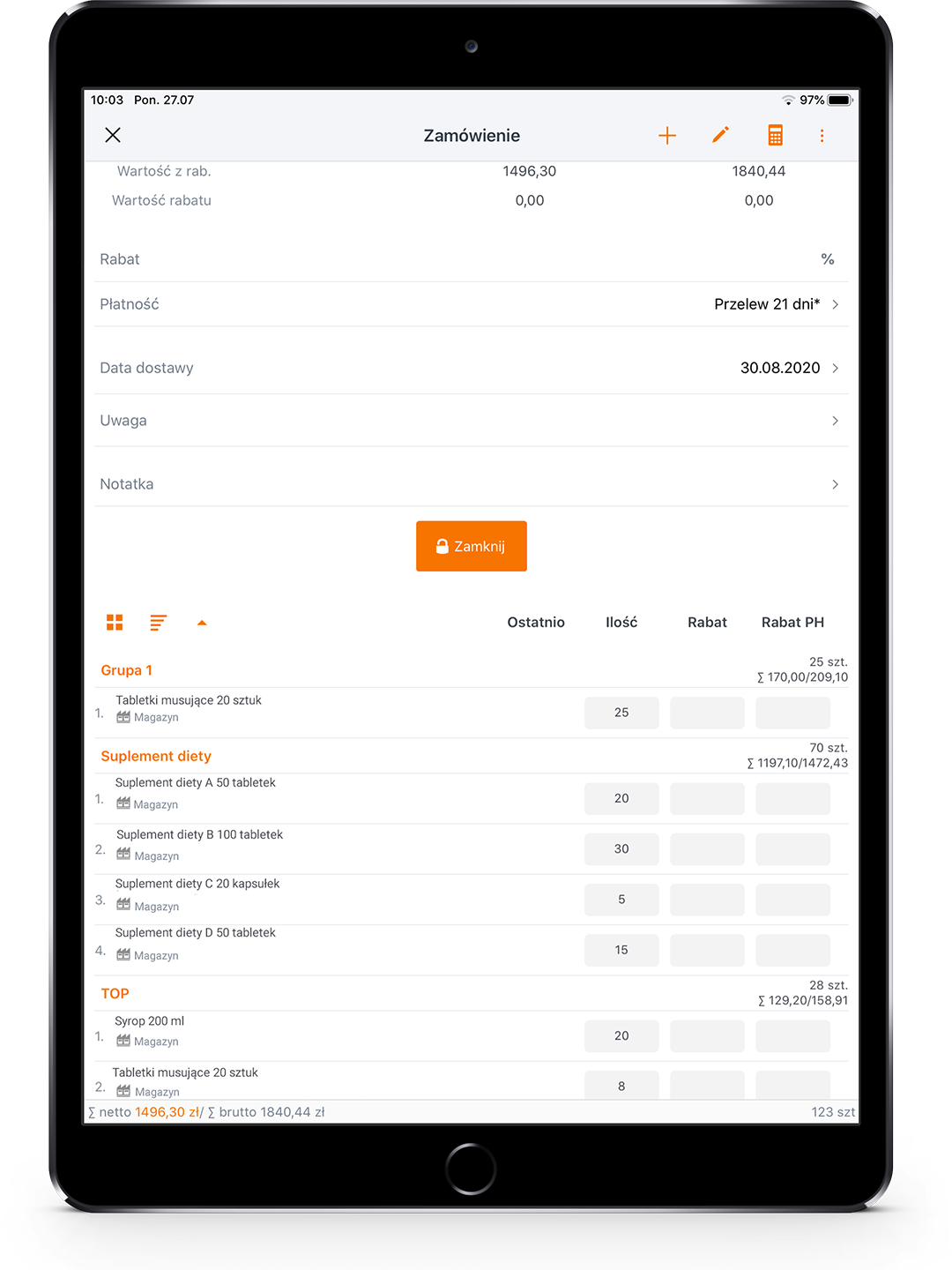 Sales Identification Service
It allows representatives to be held accountable for actual sales, not declarative ones.
Automates settlements with distributors.
Provides knowledge of who is buying your products from distributors.
It enlarges and updates the customer base with new locations.
Identifies high-potential points that your representatives have not yet served.
100% integrated pharmaceutical distributors. We also work with all cosmetic and chemical distributors in Poland and the vast majority in the food industry. Take advantage of our experiences.
Find out how you can improve your business with Emigo.
Make an appointment for a free consultation. Together, we will check how our solutions can meet the needs of your company.
If you write to us from Monday to Friday from 8.00 a.m. – 4.00 p.m. we will respond within the next hour. Otherwise, we will return with a reply on the next working day in the morning.
Automate your sales
and stay ahead of the competition