We make your
business more
effective.
We make your
business more
effective
Learn more about the solution ecosystem
Improve every actions from the Sales Force Automation, BI, CRM field. Increase effectiveness and productivity.
salesforce
automation platform
Manage the sales cycle. Gain and keep customers. Ready-made sales processes will guide you through the most effective activities. Make the most of your sales potential by minimizing mistakes and improving your results.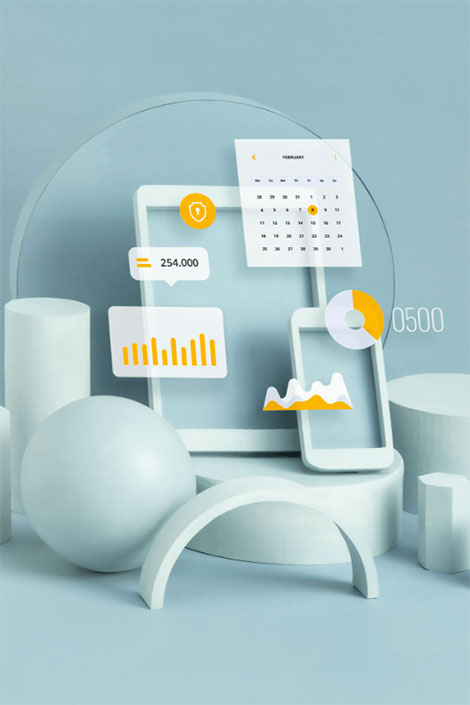 sales data
integration platform
A modern platform that integrates sales data into logical, compact business areas. Draw conclusions. React immediately. Make conscious decisions in line with the organization's existing challenges, opportunities and goals.
#wedigitizeyoursalesdata
Check what the implementation of our solutions will help you with.

Increase your efficiency
Plan every single action. Show the direction of your teams. Make proactive decisions.
Optimize your sales processes
Improve your sales processes. Analyse relevant data. Insightful and fast. Draw the relevant conclusions.

Increase your efficiency
Easily monitor the efficiency of your employees: set KPIs, delegate tasks, set deadlines, monitor progress.

Stay ahead of the competition
Streamline and accelerate responses to changing trends and consumer preferences. Control instantly: the correctness of the prices in the store, presence on the shelf, compliance with the planogram.

Take care of the customer satisfaction
Complete information about each customer will allow you to conduct truly personalized customer service. These activities are aimed at building customer loyalty, and thus – increasing sales.

Reduce costs
Fully automated and regulated business processes will reduce operating costs by reducing the number of routine operations.




12
Years in address
databases

Find out, how companies which are using our solutions have built a competitive advantage, stronger customer relationships, as well as how they have changed the way they do business.
Each of us has extensive knowledge in our field. Among us there are programmers, analysts, advisers, specialists in the field of business and IT. We complement each other and we like each other. We are one big team.
Our clients and their opinions
We can say a lot about ourselves. However, what really matters is the opinion of customers who use our solutions in practice.